December 26 2020
Tags: Bugs
This handsome chap is a late bloomer.
Like a lot of us, the regal moth has a troubled youth. Known as a hickory horned devil before transitioning, this moth usually hangs out around nut-producing trees that we don't use in our arrangements. So, it's a minor mystery how it showed up at the shop.
Compare with our friend giant leopard moth.
Comments
---
December 14 2020
Tags: Nerdy AF, At LoCoFlo, BookClub
Note: Check our We're Not Going Viral post for updates.
The ocho, nerds!
Our book club is super casual - just drop in. Meetings are Monday nights at 7:00PM (dates below). The over/under on resuming the LoCoFlo BookClub in person is sitting on June 21. So, we'll be online for at least the first half of the year. Email Ellen (ellen@locoflo.com) for the link. We will let you know when the book club will be back IRL at the studio Weíre always looking for more flower friends to join the fun!
†
Feb 22 2021 Freedom Farmers: Agricultural Resistance and the Black Freedom Movement by Monica M. White
Apr 19 2021 H is for Hawk by Helen Macdonald
Jun 21 2021 All We Can Save by Ayana Elizabeth Johnson, Katharine K. Wilkinson
Aug 22 2021 Migrations by Charlotte McConaghy
Oct 18 2021 Desert Solitaire by Edward Abbey
Dec 13 2021 Farming While Black: Soul Fire Farmís Practical Guide to Liberation on the Land by Leah Penniman
†
Comments
---
December 01 2020
Tags: Stuff You Can Buy
OMG! Can you even? So festive. It's Winter in a Jar!
Enhance the season with these spirited arrangements. Quart mason jars are stuffed with local mixed evergreens, berry branches, foraged Lake Montebello pine cones, jingle bells and joy.
Also, wow, what a gift! Send some winter wonder to a loved one.
$40 for one jar. $75 for two jars. $100 for three jars. $30 each for four+ jars. Order using our order form.
Available seasonally.
Comments
---
November 08 2020
Tags: Stuff You Can Buy
Registries. Wish lists, Come on. You can do better. Be a creative gift-giver this year.
Surprise sweetie. Delight mom. Enchant Memaw. Anybody can click a box on Amazon. You are different. You are the best boyfriend, girlfriend, wife or husband. So much better than your siblings. A gift from LoCoFlo will make you the envy of givers and will garner eternal gratitude from receivers.
No Black Friday at LoCoFlo. Only unique, thoughtful, gifts that say as much about you as the joy the gift brings itself. Local. Sustainable. Special.
Order Online We make it easy to be the bombest gifter this season. Check out our order form for
T-shirts/Sweatshirts
and
Butterbee honey
.
Comments
---
October 31 2020
Tags: Flower Profile
Allan Armitage, in his book Herbaceous Perennial Plants wrote: "Flowers any more perfect as those of the lupine hybrids are difficult to imagine." That perfection, and their local elusiveness, is why lupine makes Ellen hungry like the wolf.
Long before she became a florist, Ellen worked part-time at Breidenbauagh Farm in Carney, MD. She weeded, planted, and watered. There was some selling too. One of the plants she sold were baby lupine starters. They were just a tiny, nascent green sprig sprouting in a flimsy black temporary planter. Nothing about them seemed special, let alone perfect. However, the colorfully tantalizing picture of the mature lupine on the white plastic label skewered into the moist soil promised a beauty only poets, painters and Allan Armitage could imagine.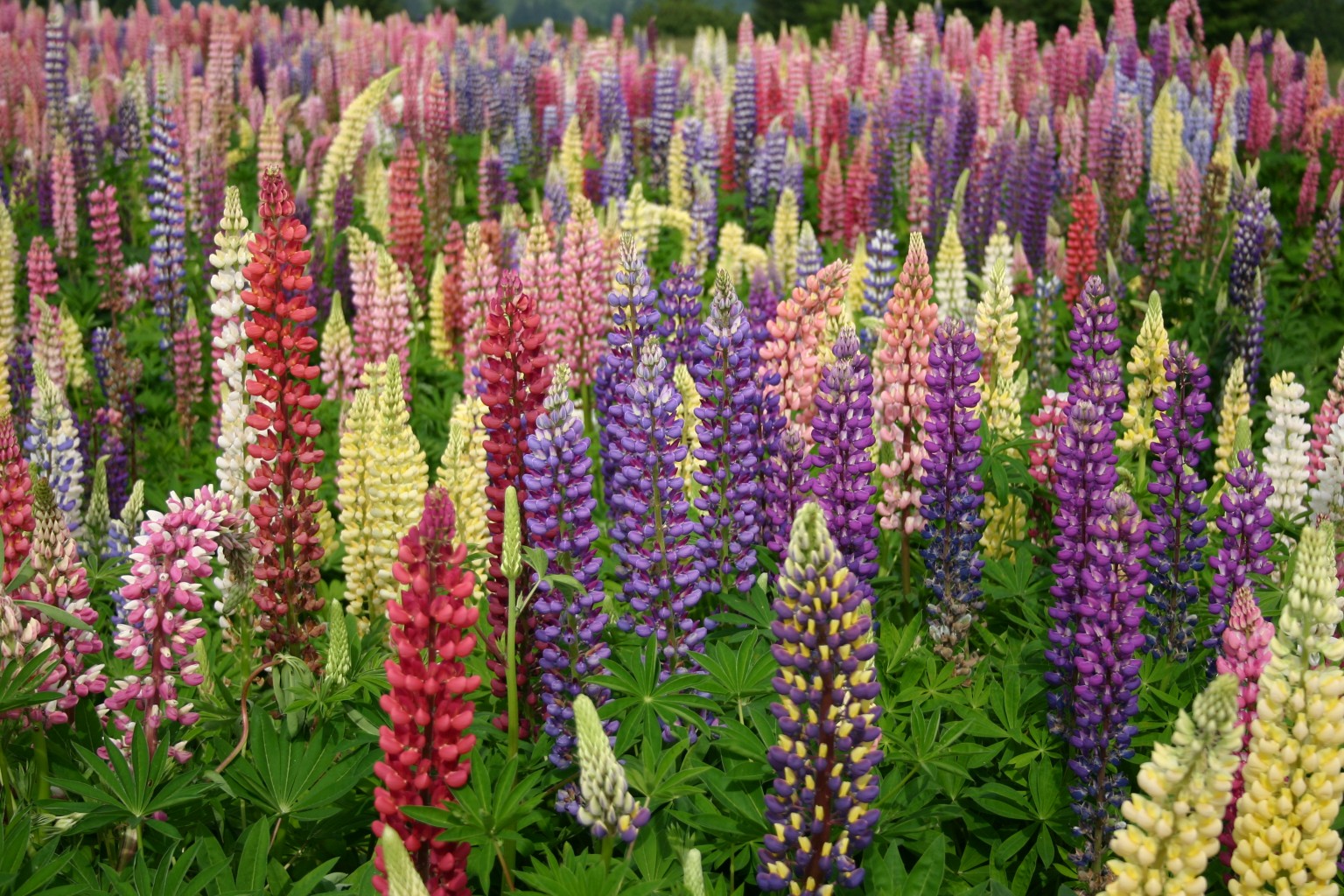 Lupine, Iím on the hunt/Iím after you.
It would be years before Ellen attempted to possess lupine for herself. As an established florist, Ellen was a presenter at Butterbee Farm's Blooms and Bouquets class for farmer/florists. Mimo, a farmer, of Urban Buds in St. Louis was also presenting. She taught growing on the shoulders to extend the season. Lupine in the greenhouse was a success for Mimo. Just as a risen full moon rouses the wolves, Ellen's lupine lust was rekindled. She wanted the flowers grown in Baltimore.
Lupine, I howl and I and whine/Iím after you.
When Laura Beth expanded her greenhouse capacity at Butterbee, Ellen's mouth was alive with juices like wine. Lupine was within reach. LB started with ten plants, but just one bloomed and it turned out to be the wrong variety - not the kind Mimo grew.
Lupine, You feel my heat/I'm just a moment behind.
Lupine remains elusive at LoCoFlo, for now. Is it the bloom or the chase? Either way, the hunger is insatiable.
Lupine, Iím after you.
Comments
---